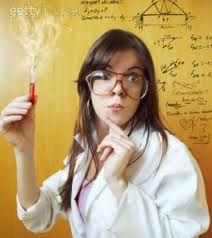 This morning, I'm feeling like a scientist in my kitchen whipping up my special recipe for those suffering physical pain. I am no stranger to aches and pain. For the past five years, I've dealt with
fibromyalgia
and herniated disks. Trust me, it's not a picnic!
Through the years, I've learned to become my own wellness advocate. It's
empowering
to take back control of my health. It puts me in the drivers seat and allows me to practice self-care.
What a better way to care for yourself than to regain your quality of life? Truly, it's life-changing.
My purpose for creating,
Pure Relief
, is to help others regain their health one drop at a time using dōTERRA (CPTG) Certified Pure Therapeutic Grade® essential oils. If you're seeking natural solutions to soothe your aching body, Pure Relief is at your rescue!
Pure Relief is for the following conditions:
Neck & Shoulder Pain
Back Pain
Sciatica
Arthritis
Rheumatism
Fibromyalgia Syndrome
Carpal Tunnel Syndrome
Tennis Elbow
Menstrual Cramps
Knee Pain
Sprains & Strains
Sports Injuries
Muscular & Joint Pain
Leg Cramps
Restless Leg Syndrome
Neuralgia
For those unfamiliar with essential oils, here's basic information:
1) Essential Oils are the liquids used in aromatherapy.
2) They are made up from the oils of plants, trees, flowers, or other compounds.
3) Although essential oils can't "cure" aches and pains, these amazing compounds can be valuable to improving your physical and emotional health. It may be the miraculous breakthrough that you're looking for.
4) Not all essential oils are created equal. The price and quality may vary.
What I love about
dōTERRA
essential oils is that they are Certified Pure Therapeutic Grade® (CPTG), which makes them a superior brand you can feel confident about using. They are
FREE
of synthetic ingredients, pesticides, and toxic chemicals. Truly, dōTERRA is the cream of the crop!
PURE RELIEF INGREDIENTS:
1)
Cinnamon Bark Essential Oil
- Cinnamon is one of the world's oldest known spices. DōTerra Cinnamon is of the family Laureaceae, grown in Indonesia and distilled from the bark of the tree. This sweet & spicy oil contains anti-inflammatory compounds, which can be useful in reducing pain and
inflammation
associated with arthritis. Those who use Cinnamon oil on a regular basis often report that their muscle and joint pain, as well as
stiffness
, is reduced or even eliminated. In addition, Cinnamon decreases muscle spasms, which is a great benefit for those suffering sciatica, herniated discs, and all forms of neuralgia. Those struggling with fatigue and brain fog may especially love that Cinnamon oil is invigorating, stimulating, and uplifting. CAUTION: Skin test for sensitivity. Always use with a carrier oil, such as Fractionated Coconut Oil before applying topically. Consult professional advice before use by those who are pregnant or nursing.
2)
Cypress Essential Oil
- Cypress comes from a Greek word "
sempervivens
", which means "
live forever
". DōTerra Cypress interestingly come from the Isle of Crete. The essential oil is extracted from the cones and leaves of the tree. According to,
Modern Essentials: A Contemporary Guide To The Therapeutic Use Of Essential Oils
, Cypress is used to treat
arthritis
, circulation, rheumatism, spasms, insomnia, cramps, and menstrual pain along with many other medicinal purposes. Emotionally, this astringent oil supports individuals who are stuck or stagnant in life by helping emotions to flow again. It creates a feeling of security and grounding. CAUTION: Use with care during pregnancy.
3)
Marjoram Essential Oil
- Marjoram belongs to the mint family. It's spicy and herbaceous oil is also used for cooking. Marjoram provides incredible calming effect to the body. It helps tremendously in relieving the pain due to soreness, muscle aches, joints, sprains, back pain, migraines, and headaches as it's a
natural muscle relaxant
. Prior to my using Marjoram, I was prescribed Flexeril, which is a muscle relaxant. The problem with Flexeril and most traditional drugs is that they cause secondary side effects, especially brain fog, constipation, GI distress, dry mouth, and on occasion insomnia. The benefit of using DōTerra Marjoram is the purity and high quality of ingredients
without
negative side effects found in western medicine. Also, it's excellent for insomnia. Apply topically with massage to address sore muscles or joints. Apply directly to sprains, sore backs, inflammation, or necks for antispasmodic effects. Emotionally, Marjoram is effective in relieving stress and helps individuals to connect more deeply with life. CAUTION: Use with care during pregnancy.
4)
White Fir Essential Oil
- White Fir is from the botanical family and is steam distilled from the needles of the White (Silver) Fir tree. When people think of White Fir it immediately brings memories of Christmas trees. Common uses of White Fir include
frozen shoulders
, muscle fatigue, arthritis, sprains, and muscle pain. It's a powerful antioxidant and has historically been used for relief of exercised muscles, for soothing muscle and rheumatism pain. Also, White Fir has been widely used for strengthening the immune system and increasing poor circulation. CAUTION: Use with care during pregnancy.
5)
Peppermint Essential Oil
- What's not to love about Peppermint? It's widely used in foods, candies, gums, dental products, pharmaceuticals, and cosmetics. One single drop of dōTERRA Peppermint oil is equal to drinking 28 cups of Peppermint herbal tea. This uplifting aroma is invigorating and
improves mental alertness
. When used topically, Peppermint can be soothing to tired, sore muscles. Medicinal properties include analgesic,
anti-inflammatory
, antiparasitic, antiseptic, antispasmodic, astringent, expectorant, and stimulant. Emotionally, Peppermint essential oil helps increase self-confidence. CAUTION: Do not use with infants. Use with care during pregnancy.
6)
Vetiver Essential Oil
- Vetiver originates from the botanical family and is steam distilled from roots. It's a complex, woody aroma that's renowned for its balancing and grounding uses. It has historically been acknowledged for its soothing and calming effects, yet it has a stimulating effect on the nervous system. Vetiver can be both
calming
and rejuvenating to the body and mind. Although Vetiver is used for a wide variety of purposes, when used in massage it brings relief to arthritis, rheumatism as well as muscular aches and pains. Emotionally, Vetiver essential oil is excellent for long term, deep-seated anxiety, depression and stress-related conditions. It brings stability and strength to those who feel damaged by life's circumstances and adversities, acting as a 'grounding' agent to the weary soul. This oil has the ability to focus the mind and elicit concentration where endurance is required. It's widely used for
ADD/ADHD
and is a safe alternative to Ritalin and other prescription drugs. I have personally benefited greatly by using Vetiver for ADHD and wouldn't go without it! For those who may want to spice up romance, use Vetiver with a carrier oil for a sensual massage and to enjoy its aphrodisiacal properties.
7)
Lavender Essential Oil
- Lavender is one of the most popular and used of the essential oils. Because of the gentle properties of Lavender it can be applied topically on sensitive skin. Topical application to burns, minor cuts, and bruises almost always produces successful results. This
soothing aroma
has a marvelous calming effect and reduces stress. Common medicinal uses include insomnia, arthritic pain,
depression
, headaches, muscular pain, allergies, burns, hypertension, and many more. Lavender properties include analgesic, antibiotic, antidepressant, anti-inflammatory, antiseptic, diuretic, disinfectant, and sedative. Emotionally, Lavender essential oil calms fears, helps us speak the truth, and provides courage. Whether you're physically hurting or emotionally drained, Lavender oil is excellent for using in a warm bath to relax aching muscles.
PURE RELIEF RECIPE:
41 Drops of DōTerra Cinnamon Bark Essential Oil
25 Drops of DōTerra Cypress Essential Oil
20 Drops of DōTerra Marjoram Essential Oil
20 Drops of DōTerra White Fir Essential Oil
20 Drops of DōTerra Peppermint Essential Oil
20 Drops of DōTerra Vetiver Essential Oil
10 Drops of DōTerra Lavender Essential Oil
16 Pipettes of DōTerra Fractionated Coconut Oil
Fill your pipette with the coconut oil 16 times to fill up a 2 oz glass spray bottle. You may purchase these bottles at your local health food store, such as Whole Foods, or at
www.aromatools.com
. After all ingredients are inside the bottle, close tightly before shaking bottle to mix evenly.
Topical Application:
Apply directly to area's of pain and inflammation. Gently rub onto your skin. The oil will absorb immediately. Depending on pain level, use as often as needed. Usually, I begin my morning with Pure Relief and I end my day with Pure Relief. However, if my pain level is high, I will use up to 3-4 times daily. Consistency is the key!
PRECAUTION: Always
wash your hands
following topical application and avoid rubbing your eyes. If skin sensitivity occurs, consider using less oil or discontinue use.
If you would like more information about Pure Relief or dōTERRA (CPTG)
Certified Pure Therapeutic Grade®
essential oils, please contact me or visit my website at
http://mydoterra.com/danaarcuri
Advocating for wholeness, health, and healing!
MEDICAL DISCLAIMER: I am not a doctor or medical professional. The information shared in my post does not constitute medical advice. Furthermore, individuals are recommended to seek professional medical assistance in the event they are suffering medical conditions. Most importantly, consider becoming your own health and wellness advocate.
Copyright © 2009-2013 by Dana Arcuri. All Rights Reserved. No part of this blog can be reproduced, copied or distributed without express written permission of the Author.